A Quick Guide to Thrift Stores in NYC
While New York City is a bustling metropolis, it is still abundant in terms of choices for people who would like to shop without having to spend a lot. The thrift stores in NYC, for instance, present the excellent opportunity to take advantage of economically-priced items, which you might not find somewhere else.
There is a certain kind of joy you will get only from thrift stores, especially after seeing vintage finds with a unique charm. Keep on reading and you will know some of the hidden gems of New York, which should be visited by anyone who has the penchant for thrift shops.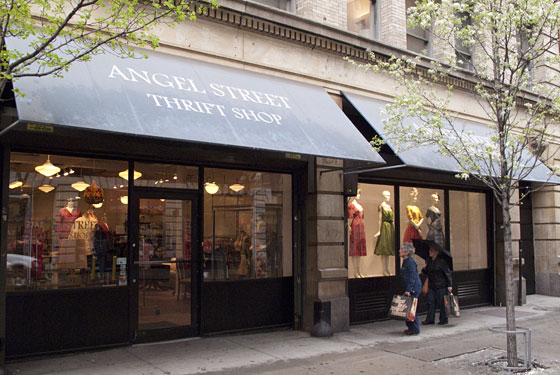 Most of the thrift shops have a recognizable odor, which is often musty. Angel Thrift Shop is a lot different, and it looks more elegant than all others. It is found in 118 W 17th Street and takes pride in having a selection of designer clothing that are sold at cheaper prices than what you will find in boutique shops. They also offer a variety of charming furniture pieces.
If you would like to shop cheap while also helping others, head over to 1383 Third Avenue and visit the Arthritis Thrift Shop. While the shop is in a small space, you will have a lot of choices. You just need to practice your skills in rummaging through piles of clothes as some of the best finds may be hidden underneath. As it can be seen from its name, the company donates part of its sales to the Arthritis Foundation.
Located at 111E 12th Street, this is the most popular among the thrift shops you will see in Foursquare. One of the main reasons on why people shop here is because of its advocacy. Part of its sales is donated to organizations supporting research for Type 1 diabetes. You can find several items at $1 each. Nonetheless, there are some shoppers who noted that its prices are slightly higher than those that can be found in neighboring areas.
Found at 47-47 Van Dam Street in Queens, this is another option that should not be missed when it comes to thrift stores in NYC. You should keep on digging the blue portal to find what you are looking for. A lot of shoppers liked the store because they change their items every single day, which gives you a new reason to check it out day after day. The store also helps to train people in different fields to provide them with a brighter future.
This is another popular option for thrift stores in NYC because of having branches in multiple locations. If you are on the lookout for classy and tasteful items, check out their store uptown. On the other hand, for vintage finds, you should head downtown. One of the best things about this store is the fact that they have high foot traffic, which is also why you will most likely find new items week after week.
Unlike other thrift stores in NYC that are selling mostly second-hand items, this shop at 170 Ave takes pride in having an eclectic selection of unworn clothes from the US and Europe. You can expect the prices to be a bit higher than other shops, but such is basically because they have a better selection. Whether you are looking for vintage or contemporary items, you are sure to find them here, usually at a price of $50 to $600. Yes, it may sound too much, but again, such is because of the quality of what they sell.
Every Wednesday, people flock to this thrift store because they have a sale where they offer garments, clothing, and accessories at 50% off except for one color. This is the busiest day of the store, but also the best time to shop because of having affordable selections. Located at 536 W 46th Street, this is a good choice for people who are looking for thrift stores in NYC selling beautiful furniture pieces.
Situated at 286 3rd Avenue, many of the people who have been here have ranked it as one of the best thrift stores in NYC because a visit to the shop is more of a visual treat than a shopping experience. It is almost comparable to a museum. Aside from clothing and accessories, their vintage finds also include jewelry, antiques, and house wares. The store donates to the United Jewish Council.